Ink Fink Print is a small screen-printing shop in the Stockyards of Fort Worth.  in the style of illustrations by Ed Roth, we decided to pay homage and put our own twist on the Rat Fink illustration widely known in the hot-rod and classic car scene.  Being the shop is a beautiful white porcelain building, the print stands out as a building wrap.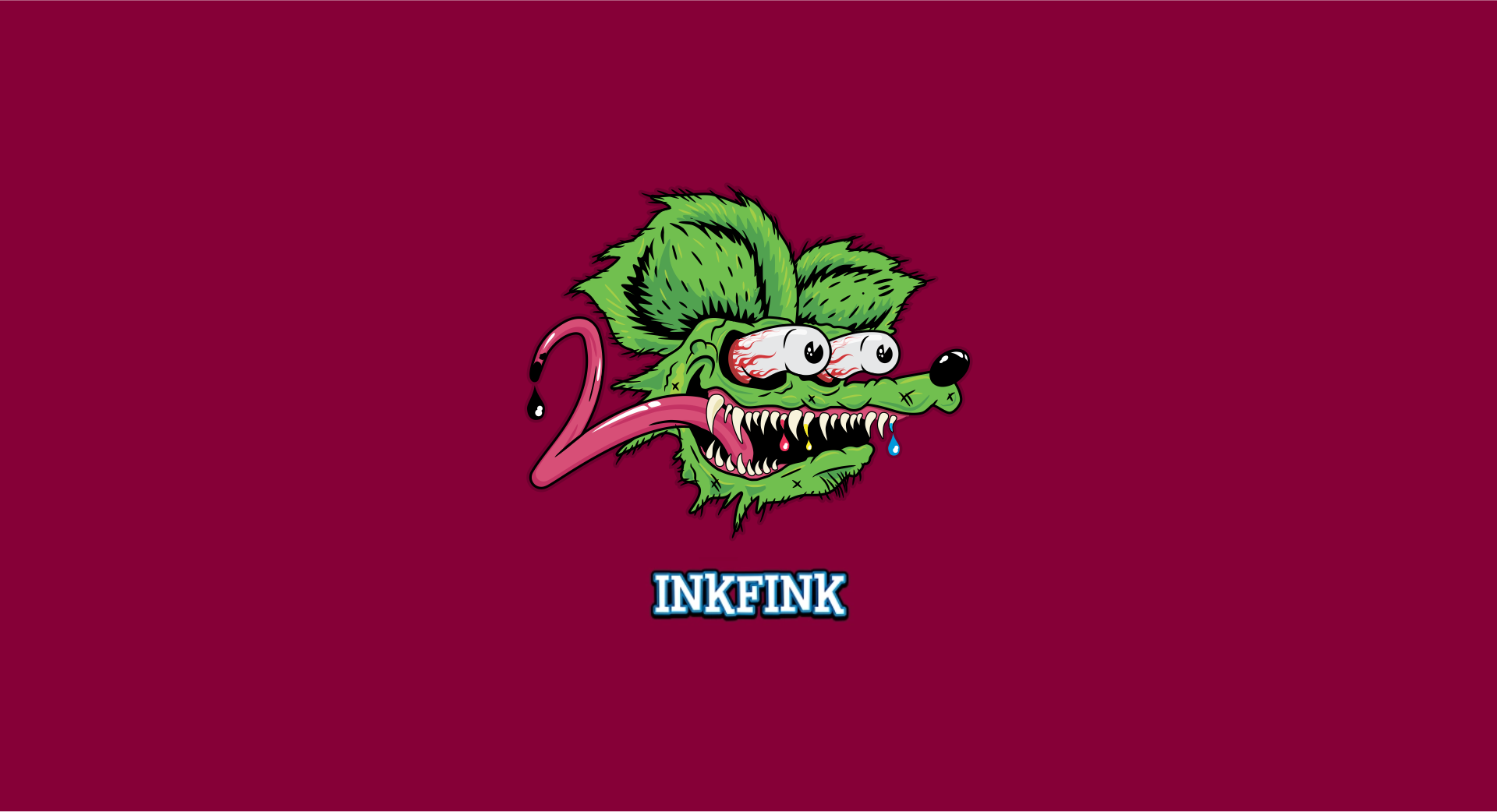 Bold color and clean lines drive the impact of the design.  Working in an CMYK profile, we were able to provide an exact color match with the wide format print.  The building wrap was printed on Avery high performance vinyl using ecosol-max Roland inks.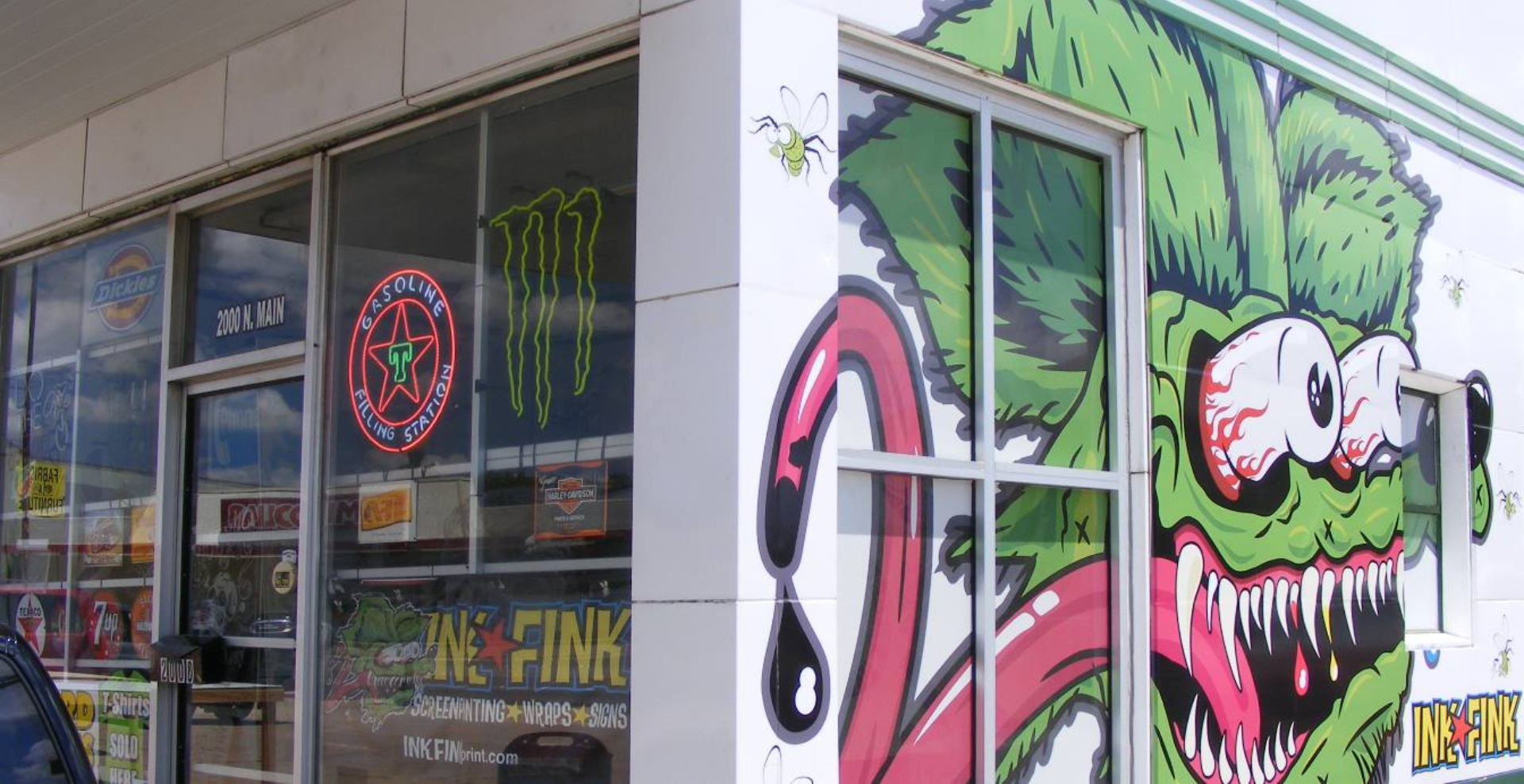 The building is a retro Texaco building built in 1932 with the original porcelain tile.  It's located at 2000 Main in the Fort Worth Stockyards.

Overall, the image creation and building wrap was a successful project to make Fort Worth just a little more funky.  We get people posting on Instagram in front of the building and the durability has shown strong.